Sometimes it is necessary to put parts which have been bonded or sealed through a powder coating process.
Merbenit PC 200 is the ideal solution for these type of jobs.
Merbenit PC 200 is a permanently elastic MS-Hybrid polymer adhesive sealant for applications up to 210°C.  Merbenit PC 200 shows an extremely fast strength build-up, combined with a high final tear-strength.  It is a moisture curing system.
Key Features:
Single component system
Easy processing
Free of solvents, isocyanate and silicones
Very wide adherence spectrum without primers
Can be applied to moist surfaces
Nearly odourless
Paintable
Suitable for powder or thermo varnishing
Short-term up to +210 °C stable
Compatible with grinding and varnishing
Permanently elastic from -40 °C to +90 °C
Very good abilities for sealing
Very good weather and ageing resistance
High resistance against aliphatic solvents, oils, fat, watered inorganic acids and alkalies
Non corrosive on surfaces
Shock-proof and vibration-firm (shock-absorbent)
Good adhesive strength on the foil of the merz+benteli agP
Base: Hybrid polymer
Curing: RTV Curing
Packaging: 310 ml cartridges and 600 ml foil sausages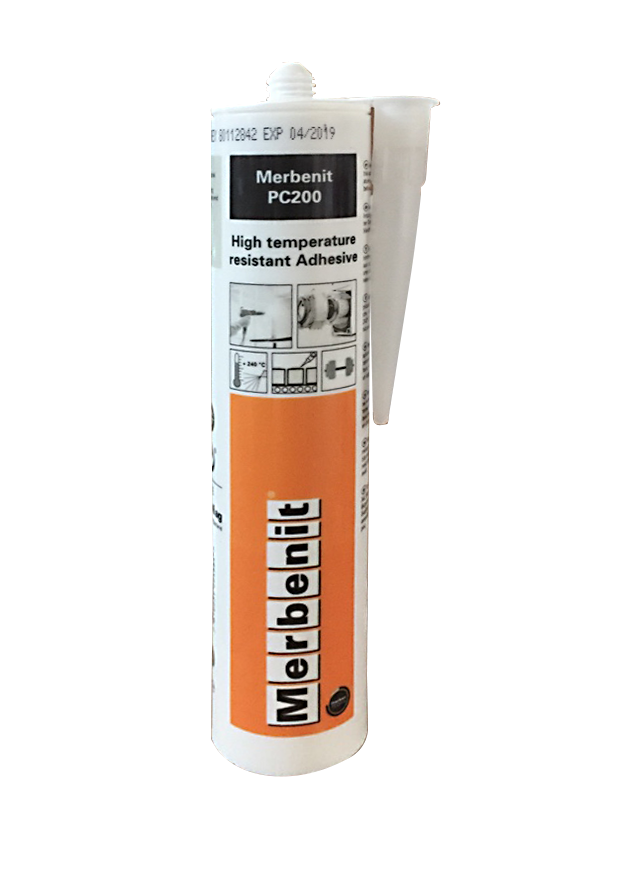 Learn more about this product here
ECT Adhesives do not just sell a product, we take an application from the beginning to the end providing expert advice and support throughout.
Our experienced and knowledge based technical sales staff have years of adhesive experience and we have a specialist adhesive chemist who works closely with all applications.
ECT Adhesives- The Power to Imagine a better Manufacturing future.