Elecolit® 6607 is an epoxy resin-based adhesive filled with aluminium oxide. It is a one-component adhesive and due to its flow characteristics, it can be applied by dispenser, screen printing or spatula.
Since Elecolit® 6607 cures at temperatures as low as 80°C, even heat-sensitive components can be bonded together. Curing at higher temperatures will shorten the curing time.
After curing, the light grey adhesive insulates electrically and provides excellent heat dissipation. Due to its properties, Elecolit® 6607 is particularly suitable for bonding metal components and heat sinks to electronic circuit boards.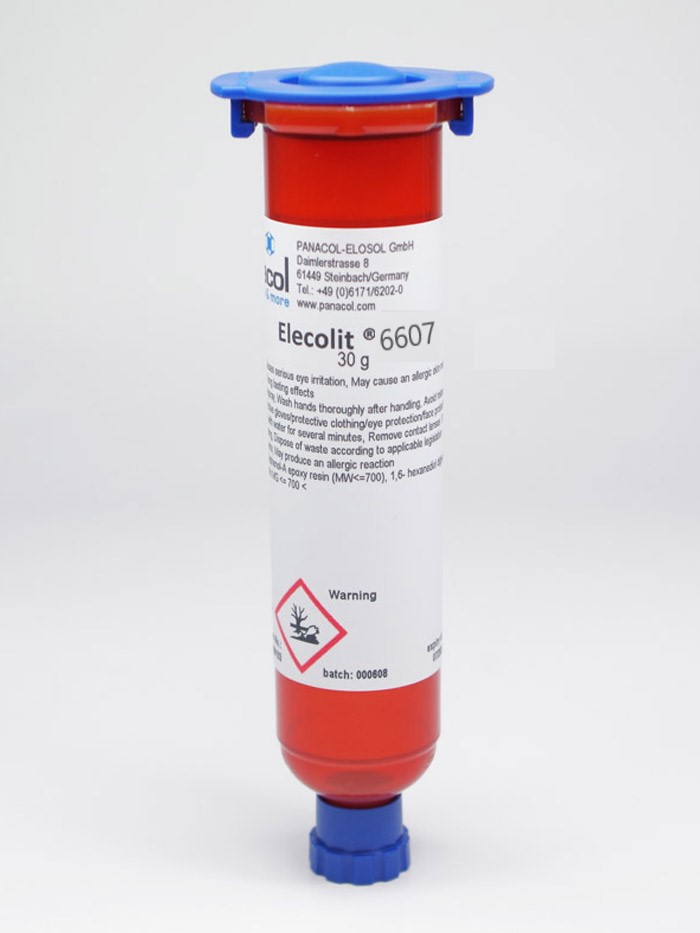 Elecolit 6607
This is a single part epoxy adhesive that heat cures at temperatures as low as 80°C for use on heat-sensitive components.
Learn more about Elecolit 6607 here
ECT Adhesives do not just sell a product, we take an application from the beginning to the end providing expert advice and support throughout.
Our experienced and knowledge based technical sales staff have years of adhesive experience and we have a specialist adhesive chemist who works closely with all applications.
ECT Adhesives- The Power to Imagine a better Manufacturing future.