We offer the complete range of Tuskbond Canister Sprayable Contact Adhesives for the Woodworking and Joinery Industry as well as the dispense guns, hoses, tips and pressure rollers to ensure a perfect bond is achieved.
Traditionally, many Sprayable Contact Adhesives were applied with a Web type pattern, but on High Gloss Decorative Laminates, the web pattern could become visible due to the raised pattern of the contact adhesive. This problem is eliminated when using Tuskbond HGL 100, which has been specifically designed to give a Pebble spray pattern.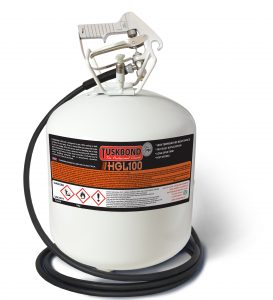 Tuskbond HGL 100
Mist/Pebble spray laminating contact adhesive
SAFT Heat tested to 100*C
Learn more about this product and watch Video here
ECT Adhesives offer all necessary Equipment to use with the adhesive:
TUSKBOND PREMIUM SPRAY GUN
Premium spray gun for use with Tuskbond hoses and canister adhesives
Learn more about this product here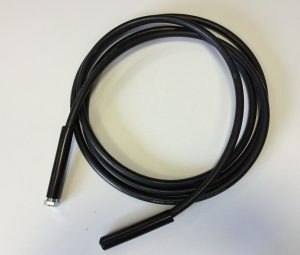 Tuskbond High Pressure Hoses
Hoses designed for use with Sanglier Presurised canisters of adhesive available in 12ft and 18ft lengths
Learn more about this product here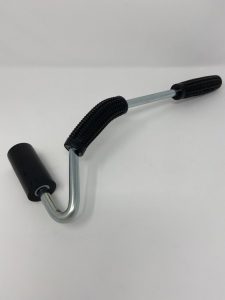 75 mm Hand Pressure Roller
75 MM Hand roller for making contact bonds between laminates and timber.
Learn more about this product here
Pizzi X-Press – Dual Handle Roller
The PIZZI X-Press is a heavy duty manual pressure roller with double grip which is specifically designed to give the very best possible results.
Learn more about this product here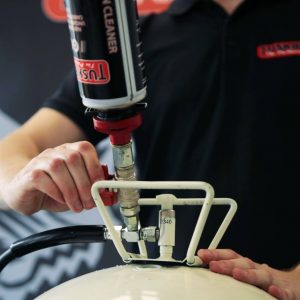 Tuskbond Canister Cleaning Kit
The Canister Cleaning Kit is specially designed to simplify the process of cleaning out products from canister hoses and guns after use to prevent blockage occurring in the hose.
Learn more about this product here
500ml Aerosol Version and Trigger Gun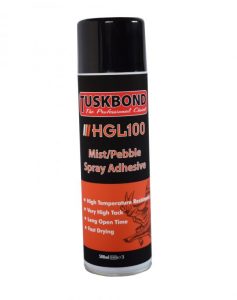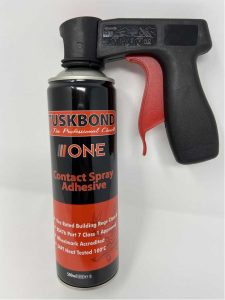 500ml Aerosols are convenient to have when you only work occasionally with High Gloss Laminates.
The Trigger Gun provides convenience and ease of use for the operator
ECT Adhesives – The Power to Imagine a better manufacturing future.
Proudly supporting: