Ductwork or ducts, form part of a ventilation system and are used to convey air throughout a building. They can be fabricated from a range of materials such as Galvanised mild steel, Aluminium, Polyurethane, and phenolic foam panels with aluminium foil facings bonded on both sides. Fiberglass is also commonly used to provide thermal insulation and sound absorption.
Ductwork supply and return layouts may be complex, branching to all parts of a building. They run through voids above suspended ceilings, passing between fire compartments, incorporating components such as Distribution boxes, Take-offs, Dampers for Volume Control Smoke and Fire as well as Access Points for Maintenance.
ECT Adhesives offer a range of products to seal duct systems to prevent loss of air pressure.
We also supply Fire Stopping Products to maintain system integrity, adhesives to assist with bonding foil facings to foam sections, general Silicones and MS Polymers as well as Thread Lockers to counter issues arising from vibration difficulties with AHU's.
illbruck LD 410:
Is a single part gun grade duct sealant. It has been designed for the permanent sealing of low movement assembly joints in low, medium & high pressure ductwork installations to prevent loss of air pressure
Learn more about illbruck 410 here
illbruck OS 120

: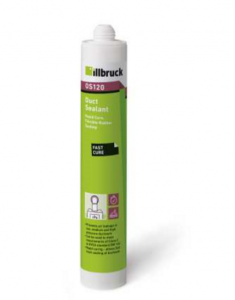 Is a rapid curing duct sealant which gives a firm but flexible seal in low movement joints. It has been designed for permanent sealing in low, medium & high pressure ductwork installations to prevent loss of air pressure.
Learn more about illbruck OS 120 here
Tremco TN 119 Flange Tape

:
Is a reverse wound closed cell self-adhesive PE foam tape.  The product comprises a conformable 100% closed cell foam coated on one face with a high tack adhesive which is protected by filmic liner. Being closed cell, the product forms an excellent air seal under moderate compression.
Learn more about Tremaco TN 119 here
Tremco TN 032 Aluminium Tape :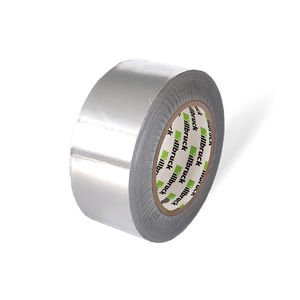 Is a high performance aluminium foil 35 micron bright finish, soft temper aluminium foil coated on one side, with pressure sensitive emulsion acrylic adhesive.
Learn more about Tremco TN 032 here
Fire Stopping Solutions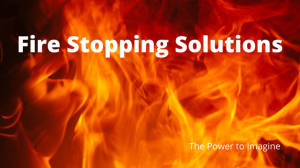 Nullifire fire stop products have been at the forefront of fire safety during the construction of many new buildings and when retrofitting into established buildings to ensure compliance with all regulations.
ECT Adhesives carry a select range of Nullifire Fire Stopping products in our Dublin Warehouse such as:-
Fire Foam
Intumescent Sealants
Pipe Collars
Putty Pads
Fire Rated Silicone
Learn more about our fire stopping solutions here
ECT Adhesives do not just sell a product, we take an application from the beginning to the end providing expert advice and support throughout.
Our experienced and knowledge based technical sales staff have years of adhesive experience and we have a specialist adhesive chemist who works closely with all applications.
ECT Adhesives- The Power to Imagine a better Manufacturing future.