ECT Adhesives solutions are proud to be the Irish distributor for RIEPE® who have made Edgeband processing to finish quality possible, through many years of development. Release agent, Antistatic coolant and Cleaning agent are specially developed for the RIEPE® spraying systems by RIEPE® themselves. Their products are made of high quality materials passing through an in-plant quality control system.
Here is just a sample of the innovative products we can now offer you.
RIEPE® LP305/98: Manual Cleaning Solution
Specially designed for those who do not have Spraying Systems fitted to their equipment and regularly use other harsh solvents such as thinners to clean off excess glue, RIEPE® have introduced LP305/98 Manual Cleaning Fluid. 
Effortlessly removes glue residues
Strong cleaning power
Quick drying
Residue free evaporation
LP305/98 is packaged in handy to use 1L bottles and also available in 10L and 30L drums.
Learn more about the product here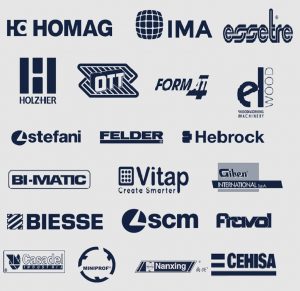 Proven Quality:
LEADING MACHINE MANUFACTURERS RECOMMEND AND WORK WITH THE ORIGINAL RIEPE® PRODUCTS
Complete range Solutions available:
RELEASE AGENT LP113 / 03, RELEASE AGENT LPZ / II®,
RELEASE AGENT TH97®, RELEASE AGENT NFLY®,
RELEASE AGENT LP120 / 12® ,
ANTISTATIC-COOLING AGENT LP289 / 99®
COOLING AGENT WZG 12® ,
CLEANING AGENT LP163 / 93®, 
WAXER AGENT LP175 /11
Learn more about these products here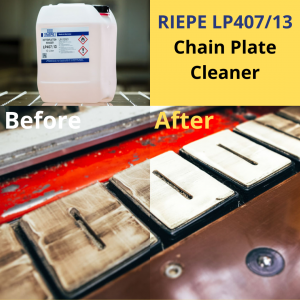 RIEPE® LP407/13: Chain Plate Cleaner
Contaminated chain plates lessen the grip on the workpiece and as a result the applied pressure of the top pressure belt has to be increased. In addition, contaminated chain plates can result in markings on the workpieces.
LP407/13 is specially developed for the cleaning of chain plates, top pressure belts and rubberised roller conveyors. Unsuitable cleaners can cause damage to the surface of the plates. Correct cleaning of the system ensures consistent grip of the workpiece, without impacting the shore hardness.
A quick video to show LP407/13 Chain Plate Cleaner in use
here
ECT Adhesives do not just sell a product, we take an application from the beginning to the end providing expert advice and support throughout.
Our experienced and knowledge based technical sales staff have years of adhesive experience and we have a specialist adhesive chemist who works closely with all applications.
ECT Adhesives- The Power to Imagine a better Manufacturing future.